Today's farming has change so much with the age of computers and technology. With farming coming into a high technology state as it is today, we need to look at the whole picture when it comes Precision Agriculture. With this comes precision equipment that needs precise control all the way from seed and fertilizer formulation to proper seeding depth. If we successfully get to the end of the process and lose control of our placement, everything that leads up to that last step is all lost.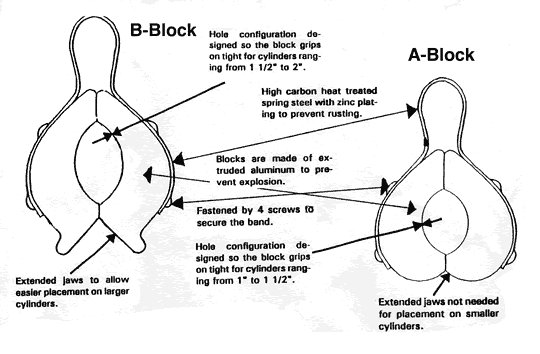 If you look at the weight and size of equipment today, you can see the need to control this equipment even more. Field to field conditions change so much that the stress loads that piece of equipment experiences change too. Hydraulics that are constantly under pressure experience this the worst. If smooth conditions are the norm, the cylinders will have a longer life but at some point will fail. If conditions are rougher, the cylinder will begin to bleed much sooner resulting in oil loss and depth control failure. At every turn in the field, the unit cycles and each time it comes down, the force must go somewhere and why put the force on the hoses and fittings or the internals of the cylinder.
One might ask, why put the cylinder through this rigorous test with the possibility of failure just one leak away. Think of this as one weak link in the chain that will bring the whole system down. Why work so hard just to have the whole process fail in the end.
We believe in mechanically stopping the hydraulic cylinder at the point of contact where the cylinder is most accurately controlled; in the stroke. The cylinder can rest while the equipment is working. This way, the cylinder never can fail while the equipment is working. Makes sense.
There are many depth stops on the market today. Depth stops have been tried and proven to be the most effective way of protecting the cylinders and maintaining accuracy.
We have been manufacturing ours for 15+ years. We precision machine using an automated saw to +/- .001. We feel that with this, we maintain quality and accuracy with every block. We use an aircraft grade aluminum that is extruded 6061 T6. This is the best aluminum for strength and will not mare or rust on the cylinders.
In the last 5 years, we have seen a dramatic move by manufactures, back to using depth stops. They are cheaper than the cost of a rebuild of a cylinder or the reseeding of a field or the moisture lost to a inconsistent cultivation job.
Call Us with any question you might have. We work directly with OEM and distributors only. Some cylinders that are uncontrolled by mechanical stops from the factory are supplied through distributors to the dealers. Others come with the new equipment.